Auctioning a House vs. Sale By Owner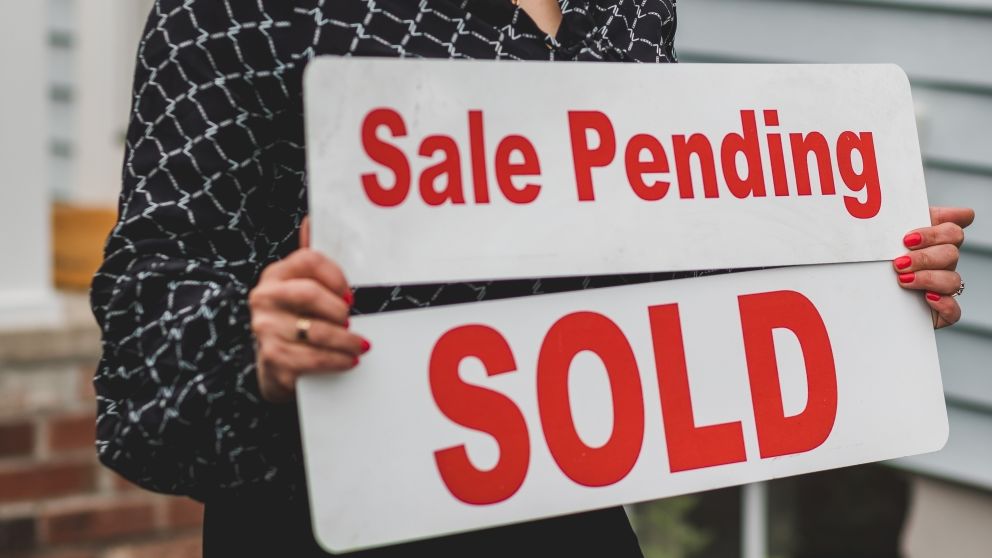 When you're ready to sell your home, it's important to consider all your options. You could sell on the traditional market and go through the standard process of listing your home, waiting for potential buyers to contact you, and negotiating a deal. Or you could consider selling your house at auction for a quicker process that's often less hassle.
These two routes differ in a few significant ways, which is why it's important to understand both the sale by owner and auction process. In this article, we'll review both routes for selling your home to help you determine if the traditional methods or a home auction is the best fit for you.
Selling a Home Yourself
Plenty of homeowners choose the DIY approach to selling their house. No matter what the reason is for selling your home yourself, remember that it also means you have to manage all the ins and outs of the preparation, marketing, and closing. This can take significant time and energy and is confusing to navigate without a working knowledge of your local real estate market.
When selling your home the traditional way, there are a number of steps to go through in order to post your listing and start meeting homebuyers.
Determine the market value. In this step, it's wise to consult a realtor or real estate agent even if you don't plan to hire one to manage your sale. These professionals often have the most up-to-date knowledge of what similar properties are selling for in your area and what a reasonable listing price will be. You can do some of this research on your own, but it will be much tougher to find the actual purchase prices of homes (as opposed to listing prices).
Prepare your house. The next step is to perform your due diligence by performing any maintenance or repairs on the home. You want to fix anything that might come up in a home inspection before you list for sale, otherwise, these items could drive down your property value. When everything is in acceptable condition, take pictures of the inside and outside of your home to use in your listing.
List your home and pay for marketing. There are many public websites, such as Zillow and Trulia, that advertise houses from multiple listing services (MLS) or offer paid listings to individuals. When you list yourself, you have to pay to have your home on the website for a certain period of time and there are often options to promote your listing through ads. If your home doesn't sell in that time frame, then you'll have to pay to relist it. You may also choose to host an open house to allow people to view your home in person, which requires investing in advertising to draw in a crowd.
Negotiate a sale. This step can be tricky. You'll have to establish your lowest acceptable sale price and probably turn away some potential buyers. As you entertain offers, you'll likely have to work with people using mortgage lenders to purchase the house, which can complicate the process and make a sale a little riskier. Be sure to only negotiate with buyers who are pre-approved for a home loan and are willing to make an offer you're happy with.
Navigate closing. Once you agree on a sale price with a buyer, you'll have to work through the closing process. This means signing legal documents, collecting payments, and settling closing costs. This is another step where it's beneficial to work with a professional real estate agent or lender who has experience navigating the process. It helps prevent mistakes and makes the end of a long process much easier.
Selling a home yourself is a lot of work and can often mean you don't get the full value of your house. That's why people are starting to turn to auction sales as a more attractive alternative.
Selling a House at Auction
When you sell your house at auction, you have the added advantage of help from an auction company. Having a team of professionals at your disposal makes the auction process run smoothly and ensures you get the best possible price for your home. At Wiregrass Auction Group, we have decades of experience with real estate auctions and a staff of qualified real estate agents to help you.
For the most part your auction representative works identical real estate agents who sells by the traditional list and negotiate method. They'll come out to your property to evaluate your home and land, point out anything that might need to be repaired, take photos of the property, and help you determine a good starting bid.
Another benefit to working with an auction company is that they have established avenues for marketing your home through their own marketing channels in addition to all the more traditional listing sites mentioned earlier.. Most house auctions are done via an online auction these days, which is similar to listing your home on one of the websites mentioned earlier. The auction company will post your listing on their site along with other listing sites so interested buyers can learn more and decide if they want to place a bid.
To participate in an auction, buyers have to agree to the terms and conditions of the auction before placing their bid. Qualification terms for bidding on real estate at auction are often slightly more stringent that those of making traditional offers. Many times the auction company will have a home inspection done prior to the auction which removes the due diligence contingency for inspection. Auction companys normally require a slightly higher earnest money deposit and most times that deposit is nonrefundable if you don't close. However, most auctions do close because buyer's at auction tend to be better prepared and already have their financing in place before placing a bid. If by now you think selling at auction sounds complicated don't worry, the auction company will manage the entire bidding process walking you through every step of the process. One of the greatest advantages of selling at auction is that you don't have to worry about going back and forth with buyers or negotiating prices as you would selling traditionally.
Although many people think of a live auction with an auctioneer shouting prices when they imagine their property auction, this is rarely the case anymore. In fact, the way your auction works depends on what type of auction you choose.
Types of Real Estate Auction
Different auction companies offer different options for selling your home at auction, so be sure to check with your agent to determine what opportunities you have. In general, there are two popular types of auctions for selling a home.
Minimum bid auction: This type of auction sets a minimum bid amount so you can ensure you get at least your floor price. It still encourages competitive bidding and the highest bidder wins at the end of the auction.
Reserve auction: This type of auction is more similar to a traditional sale. You will set a reserve price that acts as your minimum sale price, but you don't have to disclose this to bidders. You can reject even the highest bid if it's not satisfactory, but you can make counteroffers, but counteroffers are risky. When you make a counteroffer it releases the high bidder from his responsibility of the winning bid and gives hime the ability to chose not to buy. So if you don't find a winning bid in the auction, you might have to list traditionally or wait some time before trying to auction again.
After you decide which type of auction you want to use, you'll still need to decide the auction date. Your auction date is when people will make online bids and it is only open for a set amount of time. When the auction closes, you can review your final bid and decide to accept or reject the top bid in a reserve auction.
Once your house sells, your auction real estate agent will help you navigate the closing process. This typically takes about another 30-45 days after the auction closes.
Why Choose Us
Wiregrass Auction Group has a team of experienced real estate agents who can help you sell your house, land, or other properties at auction. We're experts in the market and will guide you through the auction process to make it quick, easy, and profitable. Get the real market value of your home by selling at auction with us. Contact us today to get started!
---