Everything You Need to Know About Selling Your Property at Auction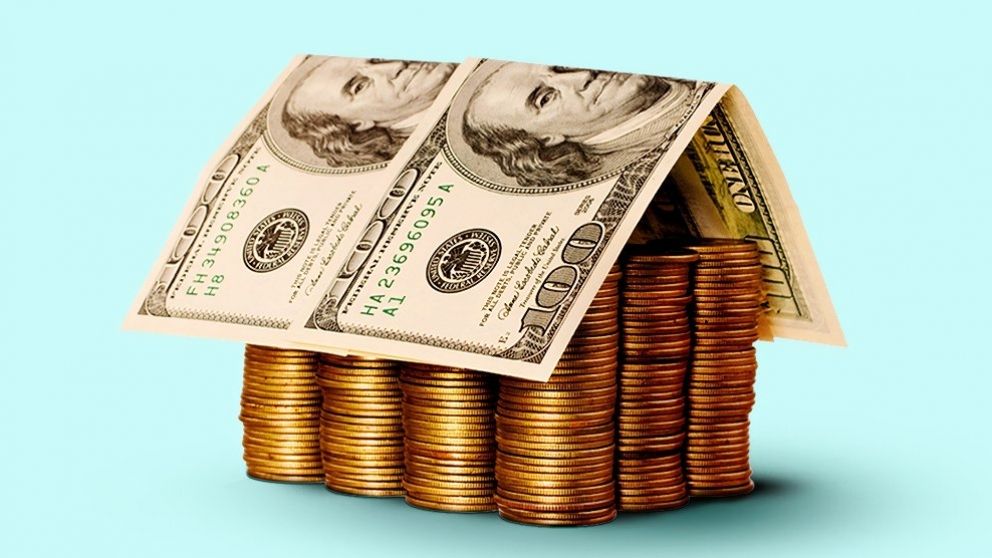 When we think about selling real estate, the first thing that usually comes to mind is a realtor and a "For Sale" sign. However, we don't as easily think of auctions (likely due to the false stigma that real estate auction sales are only for properties owned by the bank or for desperate sellers). The reality, however, is that over the past several years, auction platforms have seen a steady increase of homes being sold through auction and more buyer engagement from these sales.
Why? Because some things simply don't age well, and a sign in the front yard one is one of them. The longer a home is on the market, the more likely you are to get burned in the sale. On average, it can take up to three months, if not longer, to sell a home on the real estate market. On the other hand, auctions create a sense of urgency. They often get the word out to a pool of potential buyers that might not have shopped for real estate using conventional methods. This is especially true when it comes to unique or high-end homes.
When considering an auction to sell your home, you may be wondering what it looks like and what the benefits are in doing so. That's why we've put together the following article to help you navigate selling your home through an auction company. Let's get started!
Selling Your Real Estate by Auction
The reality is that real estate auction sales have increased roughly 25 percent or more each year, and there are several reasons why more and more people are turning to auctions to sell their homes.
No Ceiling in a Competitive Market – When the sky is the limit, and you're in the middle of a seller's market and a bidding war, an auction creates competition. An auction also plays to people's emotions, and they are often willing to spend more in this environment than at a traditional negotiated sale.
Save Money and Time in a Slow Market – If there is a downturn in the market, an auction can also work to your advantage here. If the market is steadily decreasing, the longer a home is listed for sale. And the longer a home is listed for sale, the more likely you are not to sell your home at its true value. An auction can sell a house faster and usually at true market value.
Auctions Attract Serious Buyers – It's normal for auctions to see action from investors, but more and more everyday house hunters are turning to auctions as well. To guarantee that all bidders are serious, many auction houses require bidders to go through a prequalification process before they can bid.
Know the Exact Date Your Home Is Going to Sell – Hanging on to your home can be costly, and auctions expedite the process. You will know the exact date your home will sell and be able to budget accordingly. This means you can avoid costs like home maintenance, taxes, and mortgage payments.
Fun fact: the preferred method of selling a home in Australia is through auction.
How to Sell Your Real Estate at Auction
Before you sell your home at an auction, you want to make sure that the selling transaction is as transparent as possible for any potential buyers. Advertise online by including a thorough virtual tour of the home and order a home inspection and offer the results of that inspection to bidders. If you are going to have a live auction, give potential buyers time to inspect the property before bidding begins. This will typically result in a larger pool of potential buyers because you are reducing their risk. You may also want to consider a home warranty to further decrease buyer fears.
Next, you will want to decide on how the auction should be structured. There are a few options for this, and your auction company can help you determine what is best for your situation:
Absolute Auctions – With this type of auction, the seller will be obligated to sell their property to the highest bidder – period. There is no reserve or minimum sale price. These sales often attract more buyers and generate significantly more bids. A lot of auction experts will recommend this route because they spark bidding wars and often generate a higher selling price. However, with an absolute auction, if there is not enough interest generated by your marketing efforts, you may end up having to sell your home for less than you had hoped for.
Minimum Bid Auctions – These auctions require anyone that bids on the property to submit a predetermined minimum bid. This means as a seller, you will know the minimum amount that your home will sell for. However, this can limit the pool of buyers, and you may not get the highest sale price. Also, if you don't get any bids, you could incur a no-sale fee.
Reserve Auctions – This type of auction allows the seller to decide if they will accept the winning bid or not. You will be able to set a minimum price that allows you to refuse the sale if the highest bid doesn't meet or exceed that figure. However, since the minimum bid is not shared with potential buyers, there's a chance of a reduced buyer pool. Bidders don't like to jump through the hoops only to find out that the seller is asking more than what they are willing to pay. If your home doesn't sell in this type of auction, there could be a no-sale charge that you will have to pay.
Finding an Auctioneer
The first thing you need to do is find an auction house or auctioneer that specializes in the kind of auction you want for your property. For example, if your home is a desirable property, you won't want to work with someone that specializes in foreclosures. Or if your home is a farm, you won't want to let someone that is only used to handling big city condos sell your home. You will also need to find out if the company or auctioneer will require you to have a real estate agent representing you. Most real estate auctioneers are also real estate agents.
You can find auctioneers through the National Auctioneers Association, which has a database of auctioneer professionals.
You can also look for professional designations to get an idea of what their experience and qualifications are. CAI Auctioneers, for example, must meet educational, experiential, and ethical standards set forth by the NAA Education Institute. These auctioneers must have been full-time auctioneers for at least two years, complete 24 hours of continuing education every three years, and log over 120 hours in the classroom over a three year period before being admitted to the Certified Auctioneers Institute and receiving their CAI designations. Auctioneers that specialize in real estate may also have the Accredited Auctioneer of Real Estate designation or AARE for short.
Questions to Ask
Before hiring an auctioneer or auction house, you will want to be sure you ask a few questions first.
How many houses have you sold? The more houses sold is usually a good indicator.
How will you market my house? The company or auctioneer you choose should have an established advertising strategy that has been proven to work before. This can make a huge difference in whether your auction is a success or one that flops.
What are your credentials? Most states require a real estate auctioneer to have a real estate license. Additional training will never hurt either. A certified auctioneer with a CAI designation will have completed a three-year training program.
How long have you been in business? Don't be afraid to ask how long they have been selling homes at auction. More experience typically means better results.
Do you have a specialty? This goes back to making sure your auctioneer has sold property similar to yours in the past. If they specialize in city homes and you have a farm, it's probably not going to be a good match. However, in rural areas most auctioneers have experience in multiple areas of real estate.
Who pays for what? Know up front what you will be paying before committing to a sale. Establish what the marketing costs will be and who pays for them, what happens if your home doesn't sell, and what fees or commissions are paid when your home does sell.
How do you qualify bidders? Many auctioneers have a process that requires their bidders to be approved before the auction takes place. If your auctioneer doesn't have this, that could be a red flag.
What are your ethics? The National Auctioneers Association requires its members to adhere to a strict code of ethics. You may also want to check with the Better Business Bureau to see if any complaints have been filed against your potential auctioneer.
Can I talk to your last three customers? Checking references is always a good idea, and a good auctioneer shouldn't hesitate to offer references that you can speak to.
What to Expect at a Real Estate Auction
You've decided to sell your home by auction, so now what happens? At an auction, interested buyers will place bids for your property, and the highest bidder will win the auction. The property is deemed to be under offer when the hammer strikes. The bidder who won will then be obligated to purchase the property, usually by putting down a predetermined deposit amount to secure the sale. In most situations, the completion or closing of the transaction will take place within 30 days, and the remaining funds will be transferred at closing.
Selling a property at an auction can create interest among buyers, which can quickly drive up the price. This is especially true if the auction is full of property buyers that don't want to miss an opportunity to buy a property quickly, and hopefully, below market value. This could be a huge advantage if your house is a bit rundown or unusual. This may not appeal as much to traditional home buyers, but property buyers at auctions are often experienced landlords and developers with different requirements and needs than a traditional home buyer. They are used to dealing with problematic properties.
When you have determined that your property is right for auction, here is a step-by-step rundown of what you can expect to happen:
Evaluation – Do your research and find an auction house that specializes in your type of property (or at least has considerable experience in that area). This way, you'll know that your property will be seen by the right kind of buyers. Once you choose the auction company, it will be time to have an evaluation done of your home. This is usually completed by the auction company and involves an agent being assigned to assess your property. They will outline the benefits and drawbacks of selling your home at auction, what you can expect to sell it for, and recommend a reserve price to you. At this point, you should still be under no obligation to go through with the auction, so use this time to ask questions and gain advice about the process ahead.
Proposal – If you decide to move forward with the company and their recommendations, this is where the auction company will go over the marketing plan for your property and the exact details of how the auction will be conducted. If the proposal is acceptable, you will sign a listing agreement before anything else happens. You may be asked to complete a certification and other documentation required to sell. A draft description of your home will likely be created at this time by the auction house and sent to you for approval. A legal packet is also created at this time that includes titles, searches, conditions of sale, and other guidelines and documents that will allow you to successfully, and legally, hand over your rights to the property to the highest bidder when the time comes.
Marketing – Once step two is completed, this is where the auction house really starts getting busy. The auction house will begin marketing your home to generate interest and encourage buyers to bid. Most auctions use marketing platforms such as social media, real estate websites, auction boards, signage, local publications and in some instances mailers to market your home, but they should keep you informed with regular updates throughout the process.
Setting a Reserve Price – After getting an evaluation (plus either a Broker's Price Opinion (BPO) or appraisal for your home) and seeing how marketing has gone for a bit, you will be able to work with the auction company to get an idea about the reserve price you want to set for your home. Take into consideration the valuation, as well as how much interest has been generated from the marketing efforts before setting your reserve price. In some instances the reserve price may be the starting bid for your auction. However, bidders may be put off by a higher reserve price. Many auction companies like to start bidding at what may seem to be an extremely low price to encourage more bidder participation. If the price starts out reasonably low (often below the home's worth), bidders may fight with other bidders to drive up the price higher than expected. You will also want to take into consideration any fees that you will be charged, even if no one bids on your home.
Open Houses - Most Auctioneers will schedule at least two open houses where interested parties can come and inspect the property. In addition to the scheduled open houses, private showings are also available.
The Auction – While some auctions are still onsite with an auctioneer at the property calling bids most modern auctions are conducted online. Online auctions are typically open for bidding for a set number of days with a scheduled end time. Bidder will register to participate in the auction and the auctioneer will qualify them prior to allowing them to bid. At the conclusion of the auction a winning bidder is declared and contracts are often exchanged immediately. The winning bidder will likely be required to pay a predetermined deposit amount and then will be given around 30 days to pay the remaining balance. The days leading up to the auction can be nerve-wracking for the homeowner with most bidding only occurring in the last 24 hours of the auction with many bidders not even submitting bids until the last few hours.
Completion of Sale – It typically takes about 30 days for a sale to be finalized after contracts are exchanged. The auction house will usually coordinate with the settlement agent and you or your real estate agent to confirm completion dates and processes, such as giving the buyer access to the property and the handing over of keys.
Pitfalls to Avoid
Of course, as with any type of real estate sale, whether traditional or through auction, there are always pitfalls to avoid. Selling a home at an auction has its own challenges that you'll want to be careful of. Here are a few to consider:
Some potential buyers will be turned off by the competitive nature and immediacy of the auction process, so they won't even bid. Therefore, be sure the auction company you hire has the ability to make potential buyers feel comfortable enough to bid while still fostering a competitive buying environment.
Auctioning your home is an excellent alternative to hiring real estate agents, but be careful about doing it independently. You can create quite a mess without the right experience including creating potential legal liabilities.
Marketing campaigns for auctions can be rather expensive, reaching hundreds and even thousands of dollars. So be sure that whoever you work with has a trusted and proven strategy and is able to articulate the need for each area of marketing.
If you are in a hurry to sell your home, an auction is your best bet of selling by a specific date. However, there is still no guarantee that it will sell for the price you are hoping for. It's always wise to think about that and have a plan in case that happens.
If you have a no-sale auction where no one buys your property, this can harm the perceived value of your property. Plus, if your home doesn't sell, you may still owe fees to the auction company or auctioneer. In addition, if you agreed to an absolute auction, you may get less money for your home than you expected or wanted, but still have to sell it for that price. So just be aware of these things when navigating your options.
These challenges should not deter sellers from pursuing auctions, but more so provide awareness and insight into the realities of what can occur. Ultimately, when comparing traditional routes and auctions, you will have a lot more opportunities and options with auctions.
FAQ's
You've learned about why an auction might be a good idea for your home, how to find the right auctioneer, what the auction process looks like, as well as what the downsides of an auction can be. But you still have a few questions left unanswered. We're here to help answer those.
Why shouldn't I just use a realtor? The reality is that most auctioneers and auction companies are licensed real estate agents just like traditional realtors in fact, many auctioneers are realtors; they just market at auction instead of the traditional methods you are used to seeing. They will market your property in newspapers, online, and more after preparing a detailed description of your home and taking pictures. Your property will likely be promoted to thousands of potential buyers through a variety of means in a much quicker fashion than realtors typically use. The greatest advantage of using an auctioneer instead of a realtor is being able to set the date your home will sell.
How do I get the most money for my property? Unfortunately, there is no perfect formula to determine whether your property sells for more through a traditional realtor or auction. Based on competition alone, auctions tend to create bidding wars, which drive a higher price. Still, a good auctioneer or company will evaluate each property on a case-by-case basis and give their honest opinion on how they believe your property would best be sold, what price you would likely receive for your property, and whether it is a good candidate for an auction or not. Don't be surprised if an auctioneer's estimate of value is lower than the realtor. Some realtors may over exaggerate their expected sales price just to get the listing.
What will I need to do to get my property ready to sell? Your auctioneer should give you a step-by-step process of what needs to be done. This may include cleaning, painting, landscaping, and more to give your property the best appearance and best chance for a successful sale.
Will an auction company help me get my property ready? Many auctioneers and auction houses can help make suggestions for enhancing the value of the property, arrange to have properties cleaned up and debris hauled away. Oftentimes, there is personal property that may need to be sold and most auctioneers can help with that at the same time.
What if the weather is bad on the day of the sale? In most cases, the sale will go on. Some of the best sales happen in inclement weather and if you're property is being sold through an Online Auction then the weather really doesn't matter.
What if I find a buyer before the sale? This does happen from time to time, and if it happens to you, your auctioneer will be able to advise you on how to handle this unique situation. In many cases, the auctioneer will likely recommend you referring any potential buyers to the auction company to qualify them and to help decide if they are genuine and credible. Even if the buyer is reliable and serious, you may still want to let your property run on auction rather than accepting an early offer. What if the prospective buyer knows something about your property that you don't? There may be more potential than you thought, and letting prospective buyers battle it out for possession of your property is a winning situation for you.
When will I have to turn over possession? Typically, this will happen at closing, which is usually within 30 days of the date of the auction. However, you will be in control of the terms, conditions of sale, and possession.
Is there a best time of year to have a sale? Any time of year is good in today's busy market. There are always buyers waiting to find a new property.
Isn't selling my house at an auction a desperate measure? Many people used to believe that was the case, but auctions are becoming more and more common. They are no longer for those sellers desperate to avoid foreclosure or having trouble selling their homes via traditional methods. Why inconvenience yourself with showings and put your life on hold waiting for someone to make an offer when you can set a date and know exactly when your home will sell? In some modern countries like Australia selling by auction is the preferred method of sale with 1000's of homes being sold at auction each week.
How long will it take to sell at auction? The lead time for most auctions is six to eight weeks. This is because it will take time to complete the contract process, property research, advertise and market the property, hold the auction, and prepare the closing documentation.
Why would a property sell at auction if it didn't sell using a traditional real estate listing method? Traditional real estate listings are often unrealistically priced. Realtors sometimes will over-inflate values just to get the listing. When the asking price isn't representative of the current market value, buyers are often reluctant to make an offer. With an auction, this issue is eliminated. In addition, the short marketing time provides an opportunity to expose even more people in a given market, so there is a sense of urgency for the buyer to act now. This isn't the case with a traditional campaign.
Are all Auctioneers the same? Lawyers aren't all the same. Doctors aren't all the same. Auctioneers aren't all the same. Just like lawyers and doctors, auctioneers have specialties that vary from general to specific services. When hiring an auctioneer, be sure you ask them if they have expertise in the area you are seeking. If they don't, they probably know someone that does and can refer you to an auctioneer that would be a good fit.
Many people mistakenly believe that auction means a bargain. However, auctioneers know how to use this mentality to draw large crowds of people to ensure that the selling price is good for the seller too, not just the buyer. Through the auction, the seller will get to control the terms and conditions of the sale. In strong real estate markets, you have probably heard of houses selling above listing price. When this happens, it is often due to an auction taking place, even if it is just a bidding war between two to three potential buyers. So, don't be afraid to consider auction as an option for selling your home.
How Wiregrass Auction Group Can Help
At Wiregrass Auction Group, we believe that selling your property for what it's worth should be fast and easy.
We understand how exhausting and overwhelming selling high-value property can be. That's why, for over 60 years, we've been helping homeowners sell their property for top dollar.
Here's how we do it:
We learn about your assets and goals for selling over a call.
We create a customized plan for your unique situation.
We guide you through every step of the process until your property is sold.
You don't have to spend your days filled with stress and fear. Schedule a time to meet with us today. We can completely remove the weight off of your shoulders by selling your property fast and getting you the most money in the process. You'll feel relief in no time.
---