How to Sell Your Business (And Everything in It)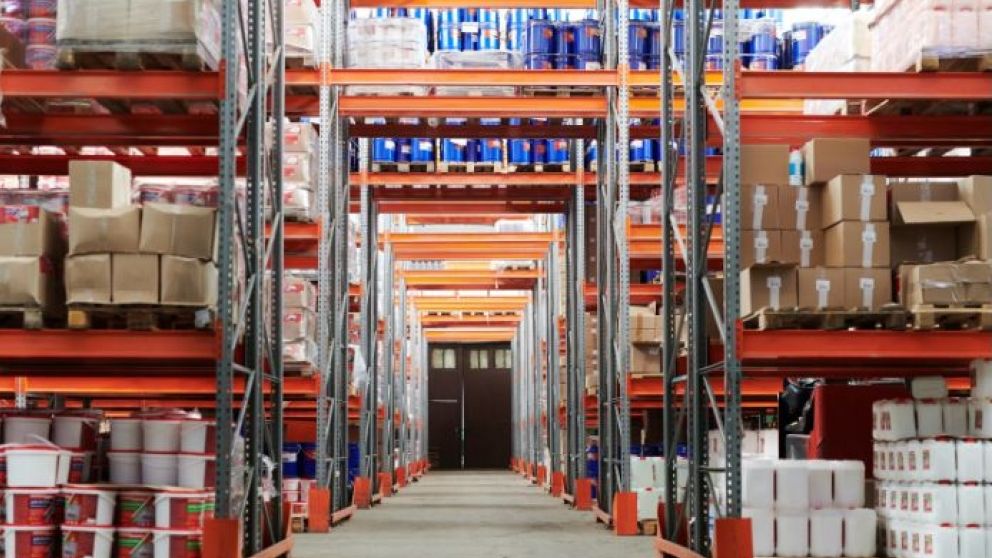 Maybe you didn't build up your business with plans to sell it, but something has come up, and it is now time to sell. Regardless of the reason, you have put a lot of effort, time, and equity into building it and growing your business. So you deserve to get the maximum value of your company and business assets when you sell.
At Wiregrass Auction Group, we understand you want the selling price to be high and the selling process to be easy. To make that happen, you need a solid exit strategy and the right business buyers. Below, we cover some of the critical aspects of what it takes to sell a business successfully.
The Best Ways to Sell a Small Business for the Highest Price
If you've decided as a small business owner that it's time to sell your business, there are some things you need to think about before you jump right into the sale.
Timing – You will want to start planning ahead for the sale of your business, preferably a year or even two ahead of time. This time will allow you the ability to improve your financial records, notify your customer base, and organize your business assets. These steps will also help the transition between you and the new owner, as it will help them utilize the assets they purchase to create or maintain a successful business moving forward.
Valuation – Next, you will want to determine what the value of your business is so that your asking price isn't too low or too high. You accounty, an auction house, appraiser, or broker that specializes in business sales should be able to provide a business valuation to help determine the business worth. This document will help you gauge your sale price and give credibility to the price tag you are asking.
Use a Professional – An auction group or broker can help keep your business up and running, free up your time, and still get the highest price for your business and business assets. Just be sure to discuss your expectations and fees with the auction group before deciding to hire one.
Preparing Documents – During the time you're preparing your business, you will want to get your financial statements and tax returns for the past three or four years together and have an auditor or your accountant get them in order. You will also want to create balance sheets of all assets and equipment that you will include with the sale of the business. Consider creating a list of contacts related to supplies and sales transactions, paperwork involving any current leases, and an up to date operating manual.
Find the Right Buyer – Finding the right buyer can be a challenge. The U.S. Small Business Administration says that selling a small business typically takes between six months and two years. Try to have two or three potential buyers in case the initial prospective buyer falls through. Stay in contact with all potential buyers, be sure to put any purchase agreements in writing, and consider requiring a down payment.
Handling Profits – Before spending any profits from the sale of your business, give it a few months to create some financial goals and find out about the tax consequences of the extra money in your pocket. Speak to a financial advisor and see if you should invest the money, pay off debt, or save for retirement.
Business Brokers vs. Auction Groups
Now that you have been working getting your business ready for the best sale possible, you need to decide what the best option is for selling your business assets. Two common options are using a business broker or an auction group, but do you know the difference?
Business Brokers
A business broker, also known as an intermediary or business transfer agent, acts as a mediator between the buyer and seller. The major difference between a business broker and auction groups is dependent on the type of sale. A business broker typically focuses on selling an ongoing business (or a business that is going to continue functioning as is under new ownership), whereas an auction group specializes in selling individual business assets for the highest value. Business brokers usually have to do a lot of preparation to get the business ready to sell, so they often charge set-up fees. Also, most business brokers typically charge an extra commission or fee at the time of the sale.
A broker will typically require a business owner to prepare a variety of materials to prepare for the sale. Those may include financial reports and marketing materials. In return, a business broker will help the business owner get their company ready to sell and help to negotiate sales terms.
Auction Groups
As mentioned, an auction group primarily specializes in selling the individual components of the business. And as many business owners turn toward auction groups to sell their business, there is a growing interest in how they work. The idea behind an auction is to create competition between multiple potential buyers to get the best price and terms for the sale.
An experienced auction group thoroughly understands the auction process and will handle the planning and selling process for you. They will also develop a list of potential buyers and market your business assets to them. Most auction groups that have proven success in business auctions will have a clear plan for marketing your business sale and attracting the right buyers.
One of the primary reasons more business owners are relying on auction groups to sell their companies is because a well-run auction can reap significant rewards for the seller. The nature of auctioning alone is built around competitive bidding wars. And when the right business buyers show up, competition tends to rise pretty quickly.
Auctions also tend to be the quickest way to sell a business. Unlike a traditional broker or real estate method, an auction allows you to know the exact timing of when your business will plan to sell. Depending on the auction route you take, you will also be able to set a minimum so that you don't have off-chance low ball offers that you have to agree to.
Doing Your Due Diligence
If you are thinking about selling your business, it is important that you prepare for due diligence in advance to reduce the workload and stress that often comes with the sale. Traditionally, due diligence is the process in which a legal, financial, and business investigation is done by the buyer in preparation for a potential purchase. But there is a bit of due diligence that any business owner or seller should do to prepare their business.
Any potential buyer of business assets will likely want documentation about their purchase. This could include anything from financial statements to purchase and service receipts.
Also, be sure to document all intellectual property such as innovations, patents, copyrights, invention studies, computer programs, and other items that could be relevant. Don't be afraid to hire an auditor or accountant to ensure all records are in order.
Preparing for due diligence typically takes time, so anticipating the information that will be requested can help you keep the momentum of a potential sale moving forward. You will also be able to demonstrate your professionalism and potentially raise the value of your business assets in the eyes of the potential buyer.
In addition to preparing for typical due diligence, a business owner that can show that their business assets are well cared for and in great condition will have a better chance of pushing above any competition looking to sell.
Selling a business can be not only time-consuming, but it can be an emotional venture, especially if you have put your heart and soul into a business for several years growing and building it. Finding the right time to sell your business, using the right method for selling your business, and preparing for due diligence can help the process go more smoothly and faster.
Wiregrass Auction Group Makes It Easy
There is a lot at stake when you're selling your business. Not only do you want to sell fast, but you also want to get the most value. More than anything — you want relief from the financial stress of owning a business. But if you don't know how to sell your business assets, you're likely experiencing how unbelievably hard it can be. And you're left drowning in fear that you may never get through this.
At Wiregrass Auction Group, we believe it should be much easier for business owners to sell their business fast while getting top dollar in the process. We've spent over 60 years successfully helping business owners sell every part of their company at the highest value possible. To talk about how we can help you sell your business, contact us today. Don't continue losing sleep night after night, worried about selling your business. We can help sell faster than you could ever imagine, and you'll never have to think about it again.
---