Steps to Sell Inherited Property and the Professionals Who Can Help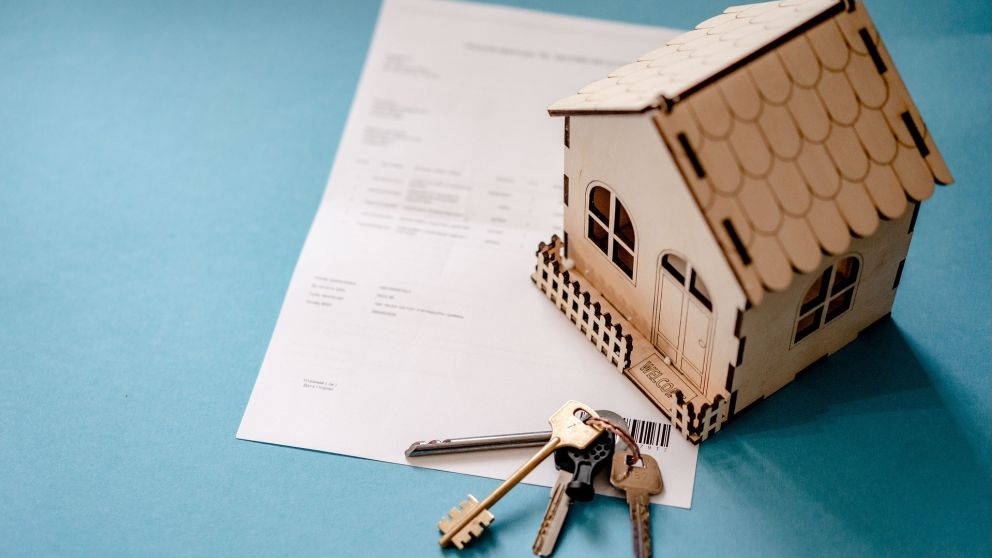 When a loved one passes away, there's a lot of details that need to be handled. Reading the will, settling accounts, and transferring ownership of assets often takes months to finish. But once it's all said and done, you might end up owning a new piece of real estate. You could choose to live there or rent it out, or you could decide to sell it.
Selling inherited property is a little different from the traditional process of selling your house, namely because there are often other parties involved. If you've recently inherited estate property and would like to sell, there are a few steps you'll have to take.
Assess the type of inheritance
Settle debts
Gather documentation
Hire a real estate agent
List your property
Assess the Type of Inheritance
Before you do anything, you have to know how you inherited the property. Was it through a will, a trust, or as the next of kin? The type of inheritance dictates how the process of claiming ownership will work.
If you were named in a will or inherited through a trust, then you can simply work with the estate executor to transfer ownership of the property. They'll be tasked with representing the deceased person's wishes to the title company and the bank and help to sign everything over to you. This process is fairly straightforward because you have legal documentation stating exactly what you've inherited.
If you weren't named in any such documents, you'll have to go through the probate process to legally claim ownership of your family member's property. This path is often more time-consuming because you have to rely on probate courts to make decisions based on probate laws in your state.
Assessing which type of inheritance process you'll have to work through tells you if you can work solely with a representative or if you'll need to get the courts involved. The sooner you submit paperwork and get a legal proceeding underway, the sooner you can claim ownership and start preparing to sell.
Settle Debts Associated with the Property
As the new owner of the property, you'll be responsible for paying any debts associated with the house or land. This might include mortgage payments, property taxes, or other loans taken out against the property.
If the decedent used some estate planning strategies, then you might receive enough money as the beneficiary on retirement accounts, life insurance policies, or from certain bank accounts to clear the debts. This isn't always the case, though. Without these funds, you'll have to either continue paying the monthly notes or clear the debts out of pocket.
A few things you can check on to find what costs are associated with inheriting the property are:
Does the property have an active mortgage?
Are there any loans associated with the property?
Are the property taxes paid in full?
Keep in mind that there are likely to be other taxes owed after you sell the property. For example, you inherit all property at the fair market value, so any profits you make on a sale will be subject to capital gains taxes. It can be important to remember these extra variables while you're in the planning stages to make sure you have enough money to clear the debts and manage the tax burden after selling.
Gather Documentation
Now that you have all the legal and financial steps out the way, you can start preparing to sell the property. If you have joint tenancy of the property with siblings or family members — you all own a portion of it — then it's important to know how sibling inheritance laws can affect estate sales. All owners have to agree to sell before you can list the property.
If all homeowners agree to sell, then you'll need to find all the proper documentation to get started. Most decedents leave this paperwork in a packet for their families, but if it's not provided you might have to look around their home for it. Keep in mind that they may also have kept it in a safety deposit box at their bank or other secure location if not in the house.
A few documents you'll likely need in order to sell are:
A copy of the death certificate
A copy of the will or living trust agreement that names you as the inherited owner
A copy of the deed
Proof of insurance
Receipts or records from any major renovations or repairs made to the property
With these documents on hand, a professional can help you value, list, and sell your inherited property.
Hire a Real Estate Agent
A real estate agent who's experienced in selling inherited land and property can help you navigate the process with ease.
When you work with an agent who has experience selling inherited property, you'll have the peace of mind that they can handle any difficulties that might come up. There are unique problems that can come with selling inherited property, such as trouble with the probate rulings, issues with multiple owners, or special tax requirements.
Your real estate agent will know the local and state laws regarding your type of sales and can even assist with valuation of the property so you know what estate taxes you might owe. They'll also take over the process of taking pictures, evaluating areas that might need repair, and helping you decide on a listing price.
Real estate agents have a deep knowledge and understanding of the property market in your area, so working with them is often the best way to get a fair price for your property no matter how you decide to sell.
List and Sell
Once your real estate agent has everything they need, they can list your property for sale online and start fielding inquiries and offers from buyers. If you choose to sell on the traditional market, this phase of the process can take lots of time. You have to speak to multiple buyers and negotiate prices until you find the right person to purchase your property.
There is another way, though. You could sell your inherited property at auction. Auctions simplify the selling process and put your property in front of qualified buyers who are ready to purchase. You can determine what type of auction to hold and the auction date so you know you're meeting your bottom line in your ideal time frame.
Because bidders drive the price in an auction, you can rest assured that you're getting a fair market value for your property. Once your auction closes and you accept a bid, the auction company will help you facilitate closing and signing over ownership to the buyer.
We'll Be Your Partner
Wiregrass Auction Group can help you sell your inherited property so you get the best value for your family home and land. We have a team of real estate professionals who are experienced in selling entire inherited properties, so you don't have to worry about finding multiple buyers to purchase pieces of your estate.
We sell through online auctions where you can choose what method suits you best, what your auction date is, and what bids you're willing to accept. We can advise you on the best price points and type of auction for your situation, plus all of our buyers are qualified and ready to purchase.
If you need help selling your inherited property, call us today. Our qualified agents are happy to guide you through the process.
---