5 Reasons to Auction Your House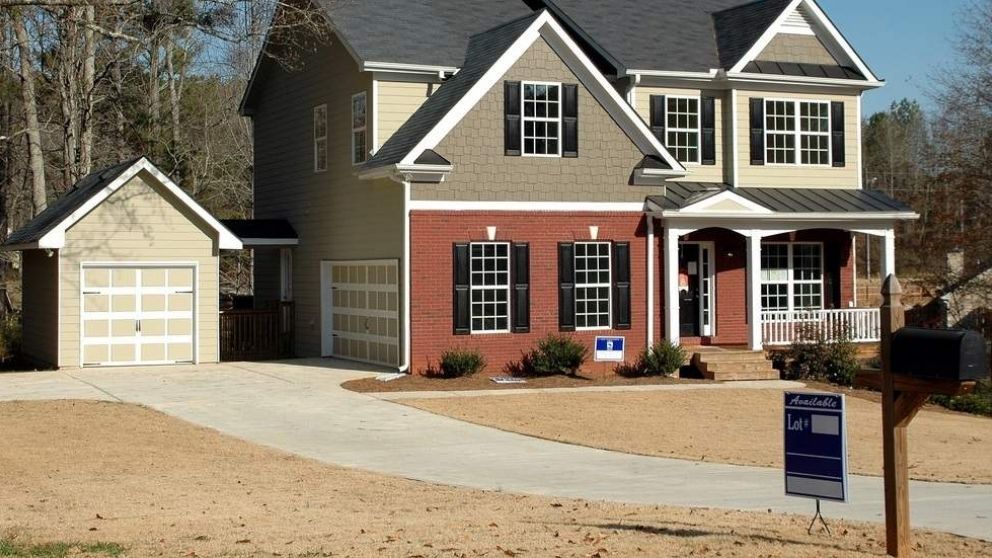 When it comes to selling real estate, you want two things: a quick deal and a high price. Unfortunately, that's easier said than done, especially when limiting yourself to only the traditional way of selling a home — hiring a realtor. Because going with a realtor can be time-consuming and frustrating. It often takes a long time to attract serious buyers and get them to commit with a down payment. And even then, many deals fall through for countless reasons.
What many sellers don't know is that there's a superior alternative — real estate auctions.
Despite common belief, real estate auctions are hardly a last resort reserved only for desperate sellers. In fact, they're one of the most efficient and rewarding ways to sell a home.
The Auctioneer vs. Realtor Debate
So, can working with an auctioneer benefit you more than hiring a real estate agent? To answer this, there are two primary aspects you need to consider: how quickly you want to sell your home, and for how much.
If you prefer a slower process and don't mind negotiating down to a lower price, going with a realtor may work just fine. The realty option allows you to slowly work through the sale process while the realtor gathers information about the market value, searches for potential buyers, and schedule showings.
However, if you need to sell a bit faster and can't afford to lose any money on the sale, working with an auction company might be your best bet. Let's explore why that is.
Why You Should Auction Your House
Working with an auction house could be an excellent way to save time, money, and effort while still getting an excellent deal. Here's why:
1. Attract More Buyers
No matter how many buyers your real estate agent brings around, the percentage of "just lookers," "think abouters," and "I'll be backers" is high. When people come to a home auction, they are geared toward buying. Most people are shocked at the number of serious real estate investors that show up to property auctions.
Participating in a live or online auction allows you to attract serious buyers with a high potential to purchase on the spot. And you can trust they're ready to buy because they have to pre-qualify for financing before registering.
2. Get More Value
Auctioneers bring in buyers that are seriously interested in purchasing property. These people already have an idea of what type of real estate they are looking for and how much they can spend.
But even those who have a strict budget coming into the auction often find "wiggle room" when they experience the intense competition of the auction. Leading up to the moment that the highest bidder gets the house, emotions can run high. This contributes to raising the value of your property and increases the chances of a highly efficient sale.
3. Sell Quickly
One of the main benefits of selling a home through an auction is the amount it time to takes to sell. An auction is usually set up and promoted in under 45 days. It will take another 30 days to complete the post-auction settlement period. Accordingly, it generally takes less than two months to sell a house through an auction.
In theory, it's possible to sell a house with a realtor that fast. But that only works for straightforward deals with minimum paperwork and an attractive price. In many cases, owners wait many months for a potential buyer to come around, dropping the sale price along the way.
4. Know Your Sale Date
Auctioning your house allows you to know the exact date of the sale so that you can budget accordingly. You can plan mortgage payments, taxes, and home maintenance expenses. This is rarely possible when listing your home in a conventional manner.
The time for selling a house with a realtor varies between 47 and 148 days. The selling speed depends on the market, location, property condition, and many other factors, some of which aren't under your control.
5. Set Minimum Pricing
When you auction your house in a minimum-bid auction or a reserve auction, you can set a minimum price. This means you wouldn't get less than a certain amount, no matter how the auction proceeds. Unless you participate in an absolute auction, which doesn't have a minimum price, you always know how much money to count on.
It's worth noting that absolute auctions have their appeal as well. They attract more buyers, which contributes to the competition factor and often results in high bids.
How to Sell Real Estate at Auction
If you decide to auction your house, you can either set up your own auction or work with an auctioneer.
If you choose the DIY route, you'd have to incur organizational and marketing costs. You'd also have to do sufficient research to learn how to settle common issues associated with both online and live auctions.
Without such experience, you're likely going to want to hire an auctioneer. Delegating this work to a professional can save you a lot of time and money while keeping you from making mistakes. As far as the seller's fees, you can expect to pay out generally 3% to 10% of the selling price. If the auctioneer uses a buyer's premium, the seller's commission may be 0%.
Real estate auctions are complex events that require extensive preparations, marketing efforts, buyer selection, and much more. Paying an expert to do all the above is generally a wise choice unless you are ready to do the heavy lifting on your own.
Step #1: Choose an Auctioneer
Choosing an auctioneer is the most crucial step since it affects your chances of getting the best deal. You can browse reviews online or select candidates at the National Auctioneer Association website.
Once you narrow down the number of candidates, conduct interviews to find out:
How many houses they've sold in the past
Their knowledge of the real estate market
What their marketing plan is
What their credentials are
Previous clients' details for references
Fee size
By asking these questions and doing your due diligence, you can avoid working with first-time auctioneers who don't have the experience to get you the best sales price.
Step #2: Set the Reserve Price
The reserve price is the minimum you are ready to accept. It depends on many factors, including the state of the market, your house's condition, location, time on the market, and much more.
In most cases, auctioneers can help with setting the reserve price since they do market research before the auction. Just remember, if you choose to do an absolute auction (where the sale is awarded to the highest bidder), there is no reserve price.
Step#3: Prepare Your House
In the weeks leading up to the auction day, some prospective buyers may be viewing your house. Some auctioneers will suggest you hold open houses to increase buyer interest and competitive bidding. Make sure it's in top shape to increase your chances of getting the highest bids.
Get Started Today
Real estate auctions are an excellent choice for the majority of homeowners who want to get a high price and finalize a sale quickly. If you've decided to auction your house, reach out to Wiregrass Auction Group today to see how we can help you. The faster you begin working with an auction company, the quicker you can seal the deal.
---