Selling Your Parent's House: 7 Things to Consider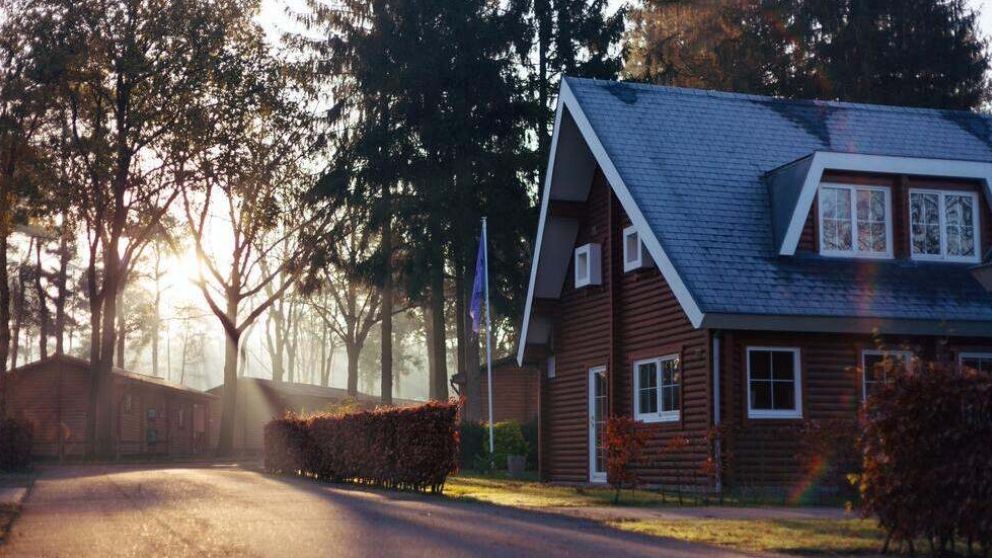 Whether your parents are moving to another home or they have passed away, selling a house you have a personal connection with can be very difficult. Often, there are several other stressors to deal with at the same time, from navigating relationships with family members to distributing family heirlooms to loved ones. Selling the house and everything left in it isn't easy, but there are several steps you can take to make the process go smoothly.
1) Continue Property Maintenance
Your parent's house will continue to age as you're preparing to sell it. If you keep up with maintenance, you'll avoid needing costly repairs before it goes to market. Here are a few things to check off your list:
Run the faucets and flush the toilets once a week.
Keep the interior temperature between 38 and 100 degrees Fahrenheit.
Make sure gutters remain clear of debris and clogs.
Keep the lawn mowed and landscaping neat.
Ask your real estate agent to point out any issues with the property that might deter potential buyers or prevent the house from selling at market value. It's best to address these issues before putting the house on the market.
2) Evaluate the Financials
Especially in the case of inherited property, there can be a lot of unknowns in the financials of the house and associated assets. From continued mortgage payments to the tax consequences of inheriting and selling the property, there's a lot to consider and coordinate. Often, an estate attorney may be brought in to consult and make sure that you don't encounter unexpected challenges from the sale. A good realtor will be able to recommend some reputable ones in the area.
We know this may be a stressful time, but there are things you can do before a parent passes to create a more stable financial future. Consider having your parents visit an attorney who specializes in estate planning to evaluate and organize your parents' assets into a living trust or some other method for keeping their assets from getting wrapped up in probate court. These measures can provide peace of mind to elderly parents because they know their adult children will have space and time to grieve after they are gone, instead of being stressed over logistics.
3) Plan for the Items in the House
Coordinating the home sale is only half the battle. You likely need to downsize or sell most of what is in your parent's house.
You can do this well through an estate sale. You can run it yourself or hire a professional company to do it for you. This allows you to get rid of most of what's in the house without having to move it anywhere.
For anything left over that you don't want to give away, a medium-sized storage pod in a climate-controlled facility is surprisingly affordable. If you have items that need to find their original or new owners, you can distribute them from the storage unit instead of the home.
4) Getting the Home Move-In Ready
Every home seller should be aware of the term "Move-In Ready." This means that a house is welcoming for new buyers to move in immediately after closing. It's in good repair with no lurking maintenance emergencies. The pipes don't leak, the hot water runs, and all the light switches work. It means there are no holes in the wall or pest problems, and all amenities function at their standard efficiency. Move-in ready usually indicates a recent deep cleaning and a fresh coat of paint as well.
Most homes can be polished into move-in ready condition in a few weeks, but add another two or three weeks if the home needs to be packed and emptied first. Ultimately, the home must be cleaned, wiped down, carpet-cleaned, repainted, aired-out, repaired, and maintained. Talented realtors will suggest a few extra touches to make a home pop.
On rare occasions, older homes have deteriorated beyond move-in ready condition and need significant repairs. If you are in a hurry with a house like this, consider selling "As-Is" at a discount for the buyer to take repair responsibilities.
5) Consider Flipping the House
If you're not in a rush, you might consider taking the time to renovate and upgrade the house to maximize your final sale value. This process — called flipping — is often done with older homes to update and resell for a profit.
Be sure to check with your realtor or an appraiser before deciding on the best path forward. Sometimes investing in renovations can result in a higher market value and return, but other times it can eat up your profit margin.
6) Selling Your Parent's House When You Aren't There
We know that many people planning the sale of a family home are doing so long-distance. You may not be close enough to spend every weekend sorting items, or spend a month cleaning and doing minor repairs. Fortunately, long-distance moves and home sales are commonplace in the real estate market. By arranging long distance services through a full-service seller or local businesses, you can arrange for all or most of a home sale to occur without your physical presence.
Build a plan with a timeline and stay in touch. If you can, consider dividing the responsibilities amongst other family members to make sure everything gets done without all the burden falling on you alone.
7) Consider Auctioning Your Parent's House With a Full-Service Team
You likely have some emotional attachment to your parent's house and some things in it. That can make coordinating an estate sale and a home sale a lot more taxing and exhausting.
If you want to sell your parent's home efficiently, taking it to auction actually has many advantages. Many auction houses will not only sell your parent's house, they'll take care of everything else in it too.
It saves you a whole lot of work and headaches and ensures you get the most money out of all the assets. Another aspect to consider is the benefit of "negotiating up." While most traditional realtor-driven home sales will start at the asking price and negotiate down, auctions negotiate up. Plus, experienced auctioneers often have a trusted network of real estate attorneys, appraisers, and real estate brokers that help you get top dollar for the house and all the assets in it.
Selling your parents' house doesn't have to be complicated. We can help you make custom arrangements for a full-service sale and get top dollar for your parent's assets. At Wiregrass Auction Group, we'll help you prepare your parent's home for sale, find the right buyer, and get the most money out of the sale. Contact us today to talk about your needs for selling a home locally or remotely.
---